Social Media Management
Nowadays, people are more into social media channels than anywhere else. With such a whopping count of daily active users on Facebook and Instagram, you know that the gen-next is well invested in these channels. So, register with us at Webtales as we provide you with a creative edge and keep your social media channels under control on your behalf.
The importance you can't deny: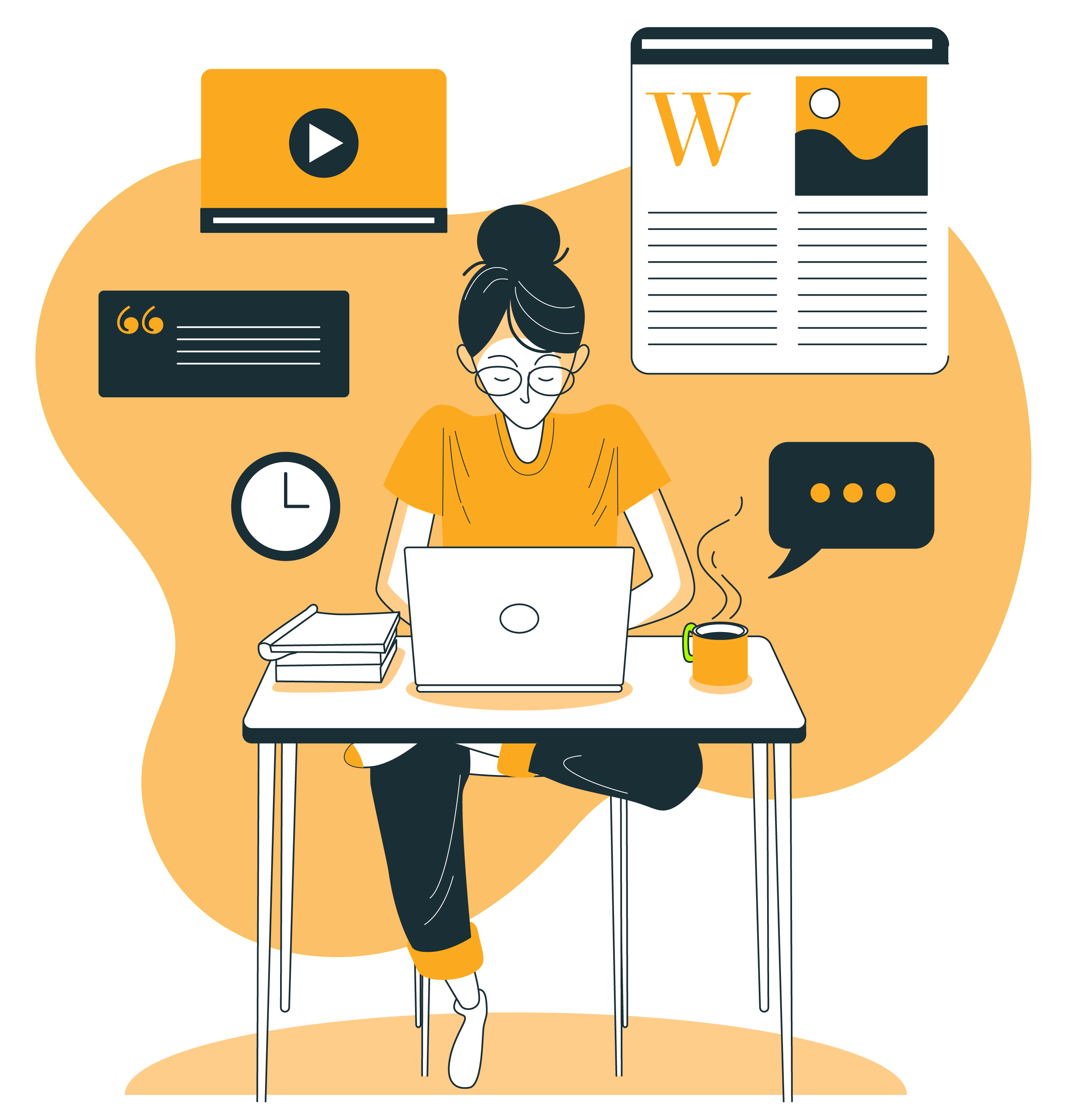 We always believe that once you have your business on social media channels, you get the chance to reach out to the maximum crowd within a short span of time. Whether you have a business-centric social media page on Facebook or on Twitter, you will have a huge fan following base. So, enjoy our social media management services from Webtales, where we will keep up and manage your social media channel on your behalf.
So, let us handle your FB and IG pages so that you can start focusing on your other works. Our services are more or less just a call away!
The way we work:
Before moving any further, we will like to share our working process with you to maintain transparency. So, let's focus on those points now!
At first, we will direct our communication mode.
Then we will make your channels consistent for the longest span of time.
We will meet and greet your potential customers separately and ask them to be a part of your social media channel.
Our main goal is to create a community, and that will be our next step to follow.
Lastly, we will have this intention to sustain the community well.
In Phase 1, we will be delving right into the core communication level, which helps us to bridge the gap between you and the customers.
In Phase 2, we will work hard to encourage people of your potential to come and join in the conversation. So, here, we will chalk out the PR and topical plans for you to venture in.
In Phase 3, we will work hard to nurture some of the long-term relationships with the users with gratifications.
Now for the strategies:
Let's talk about the various kinds of social media channels available these days and how we will change our course of work, depending on the platform type. Our main goal is to improve your brand name and let maximum people show interest in it. So let's delve right into details.
Instagram:

Here, our main goal is to enrich the user with some of the thought-provoking questions. It helps in building that trait you have been looking for. We will let them understand what it actually means to be a leader and then create brand affinity with the help of youngsters out there.

Facebook:

We will be using this platform to talk more about the mission and vision of your brand. It is a great platform to show testimonials and your company's reviews to let people believe in your work more.

YouTube:

Everyone loves video content over plain and boring write-ups. Keeping this thought in mind, we will help work on YouTube to create branded video content for your company. It helps in attracting more people.

Twitter:

We believe that this platform is the best to understand how brands are responding to other brands in terms of ORM responses. So, we will follow those norms when it comes to your business.

LinkedIn:

Join us as we create thought leadership among all the corporate leaders of the brand. We will show how this connection helps your organization.
So, waste no further time and give us a call at Webtales and let us take care of your social media channels on your behalf.